The Wizard of Oz
Thursday 6th April 6:00pm

to

Monday 10th April 2:00pm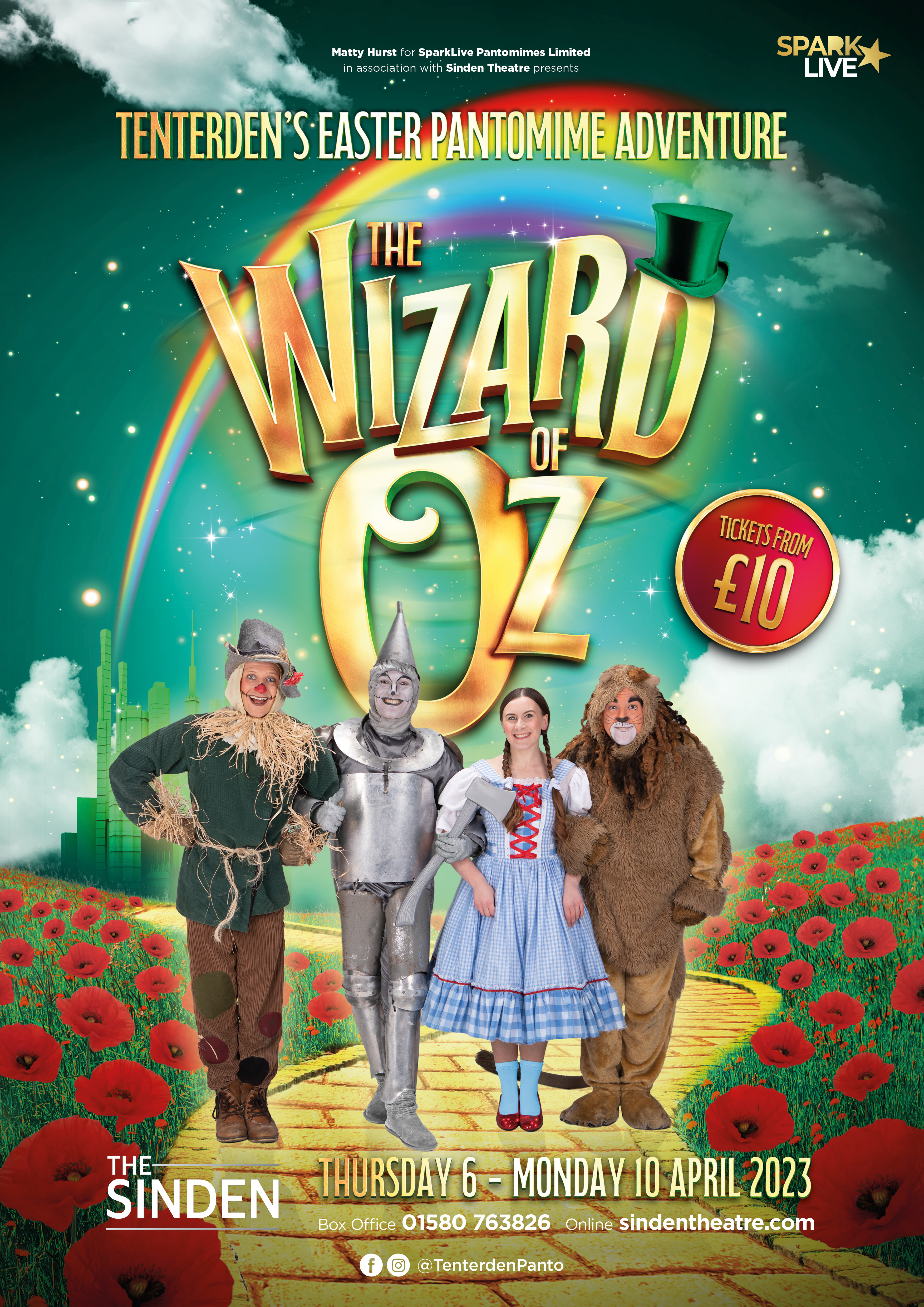 This Easter, join Dorothy & Toto 'Over the Rainbow' in this wicked, magical pantomime adventure that's jam-packed with a professional cast, hilarious jokes, dazzling dance routines, stunning scenery, colourful costumes and pantomime fun for the whole family! 

Click your heels "together three times" and journey down the Yellow Brick Road with SparkLive Pantomimes Ltd in this spectacular Easter Pantomime at The Sinden Theatre. 

With the help of a scarecrow, a tin man and a cowardly lion, will Dorothy have the brains, heart and courage to save all of Oz and find her way home? 

When it comes to Easter family fun, there really is no place like The Sinden Theatre, Tenterden!