Pure Queen
Proceeds in aid of The Mayor of Tenterden's Charities
Saturday 12th February 7:30pm
Saturday 12th February 7:30pm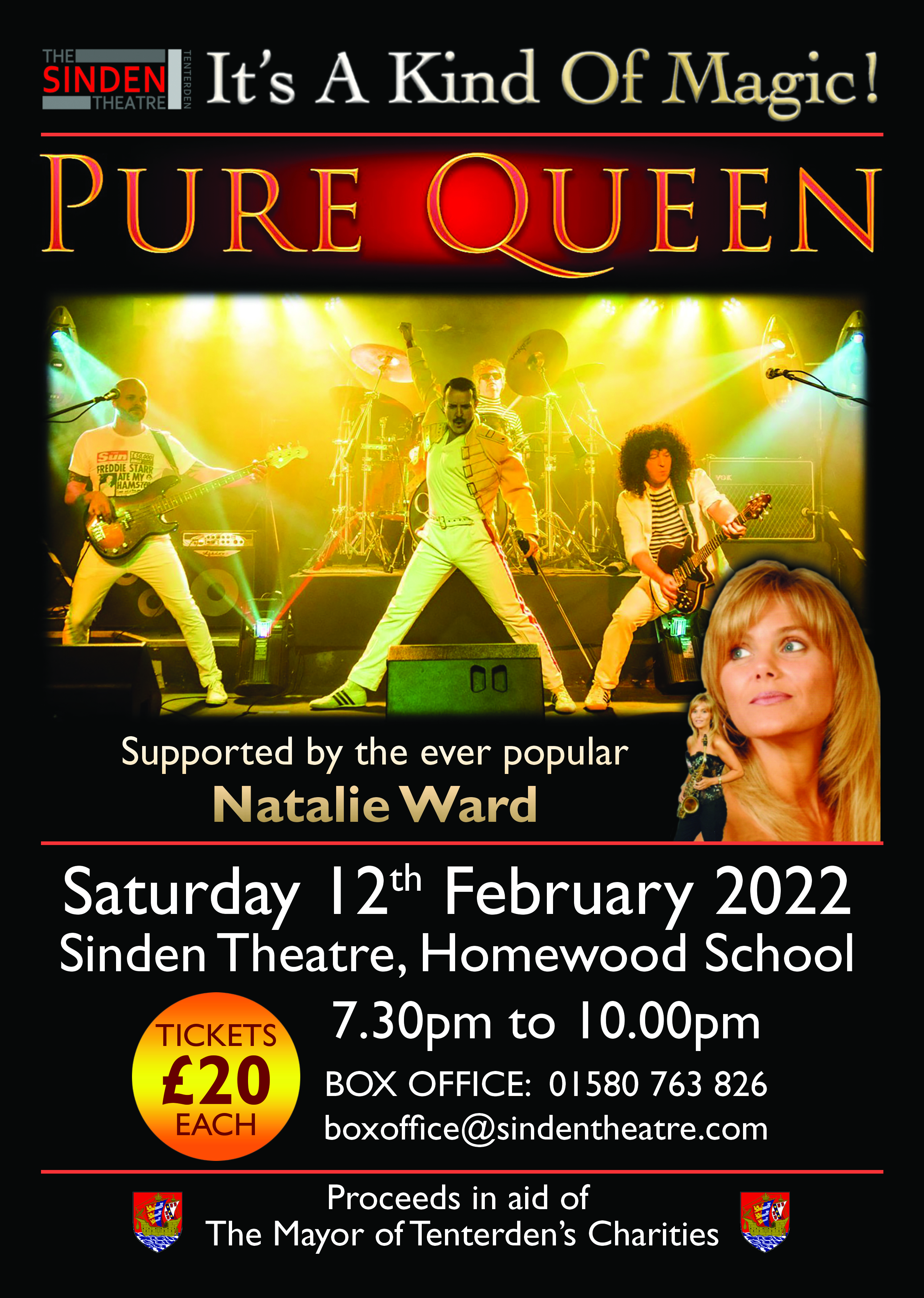 Are you ready to rock? Are you ready to roll? Okay let's do it!

Pure Queen features over 25 of Queens classic hits authentically reproduced and delivered with an explosive performance that will leave you rocking in your seat! 

The fantastic Natalie Ward will be supporting this amazing event!
Proceeds in aid of The Mayor of Tenterden's Charities.