Homewood Students present Le Nuit De L'Espoir
Homewood Students present
Wednesday 11th March 7:00pm
Wednesday 11th March 7:00pm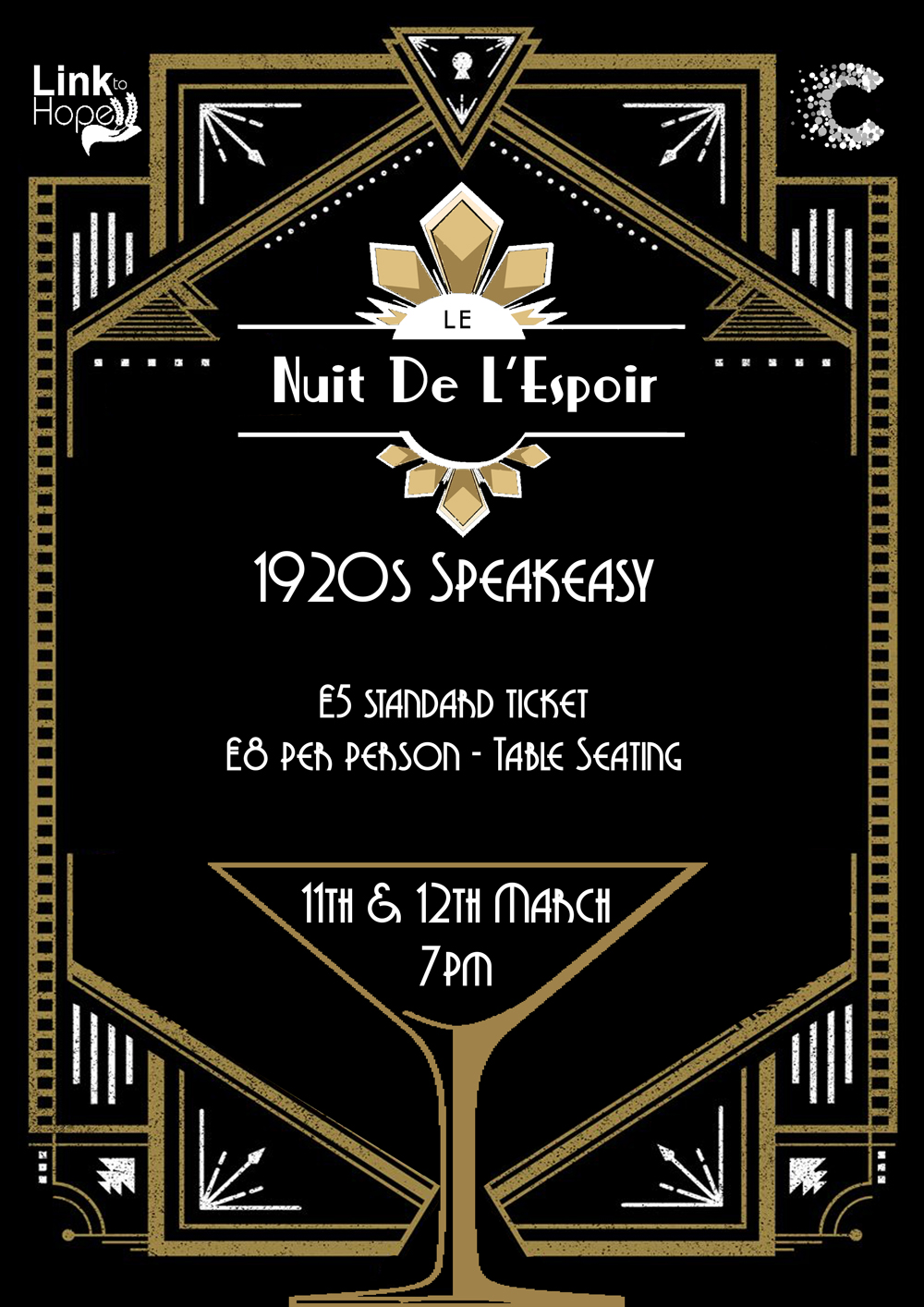 Please note both orginal shows have now been merged into one on the Wednesday evening.
Throw yourselves back to the 1920's, America, during prohibition. You find yourself in a secret underground club...where are you? Welcome to our Speakeasy!
Le Nuit De L'Espoir, loosely translated to 'The Night of Hope', will be a night you won't forget!
There will be a constant stream of music on stage by our wonderful students, but please do not feel like you have sit and watch, you are most welcome to walk around, see your friends.
In aid of two different charities; Link to Hope and Cancer Research. 
We will also have a small collection of 1920's props on offer for purchase as we would like to raise as much as we can for our respective charities.
Our cast will be dressed the part of a 1920's female or male (as will we), and the option for you to join in is there but don't feel like you have to!