ABBA Chique
Plus 'Sounds of the 60's singing sensation Maddie Cole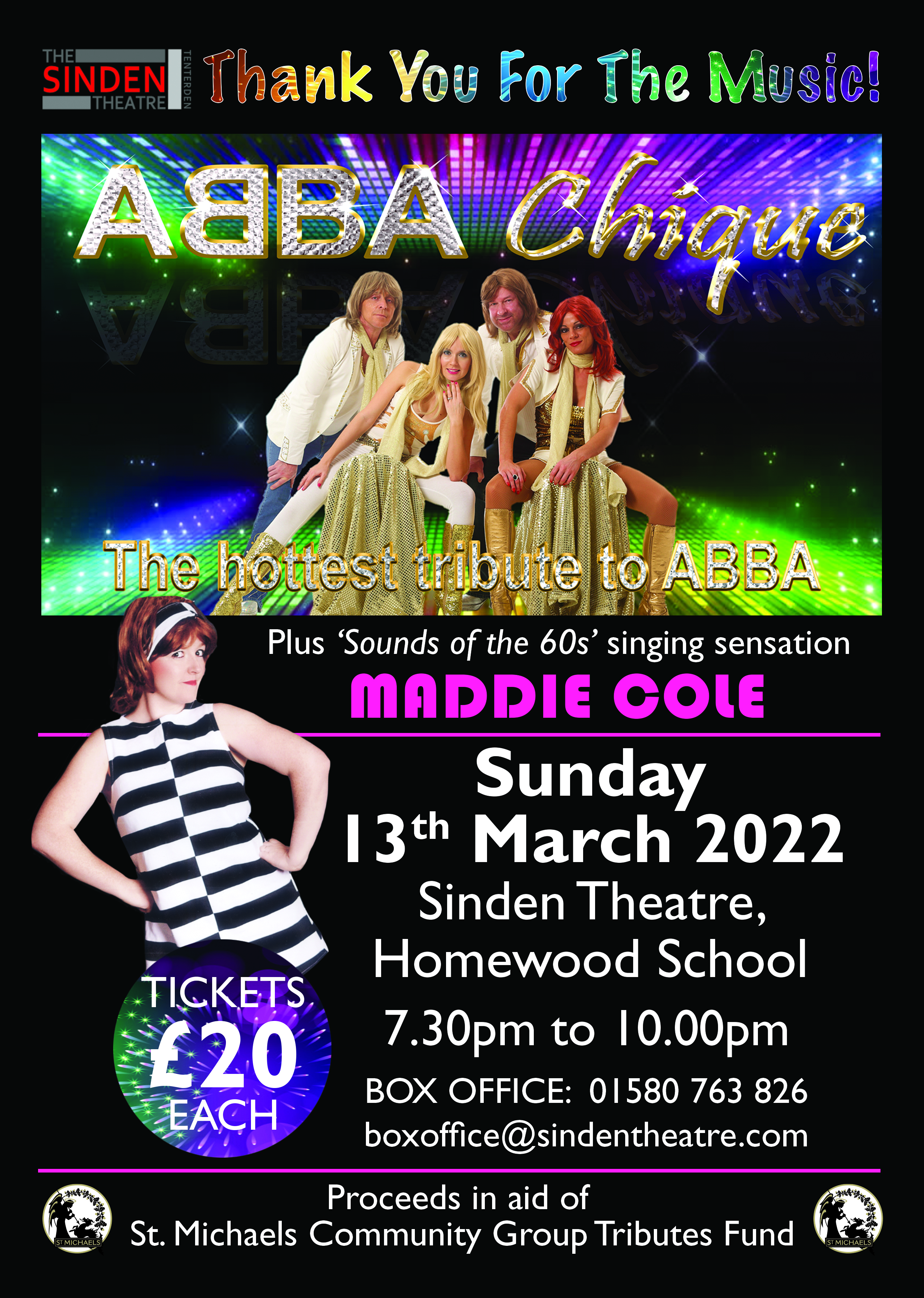 TICKETS ON SALE 28/01/2022 AT 9AM!
All the glamour & glitz of a real ABBA concert, with stunning costumes, made with attention to detail of ABBA's origingal designs, and a powerful stage presence full of energy and fun. You'll feel as if you were back in the 1970s!
Plus 'Sounds of the 60s' singing sensation Maddie Cole!