Lonestar Comedy Club
Friday 26th August 8:00pm
Friday 26th August 8:00pm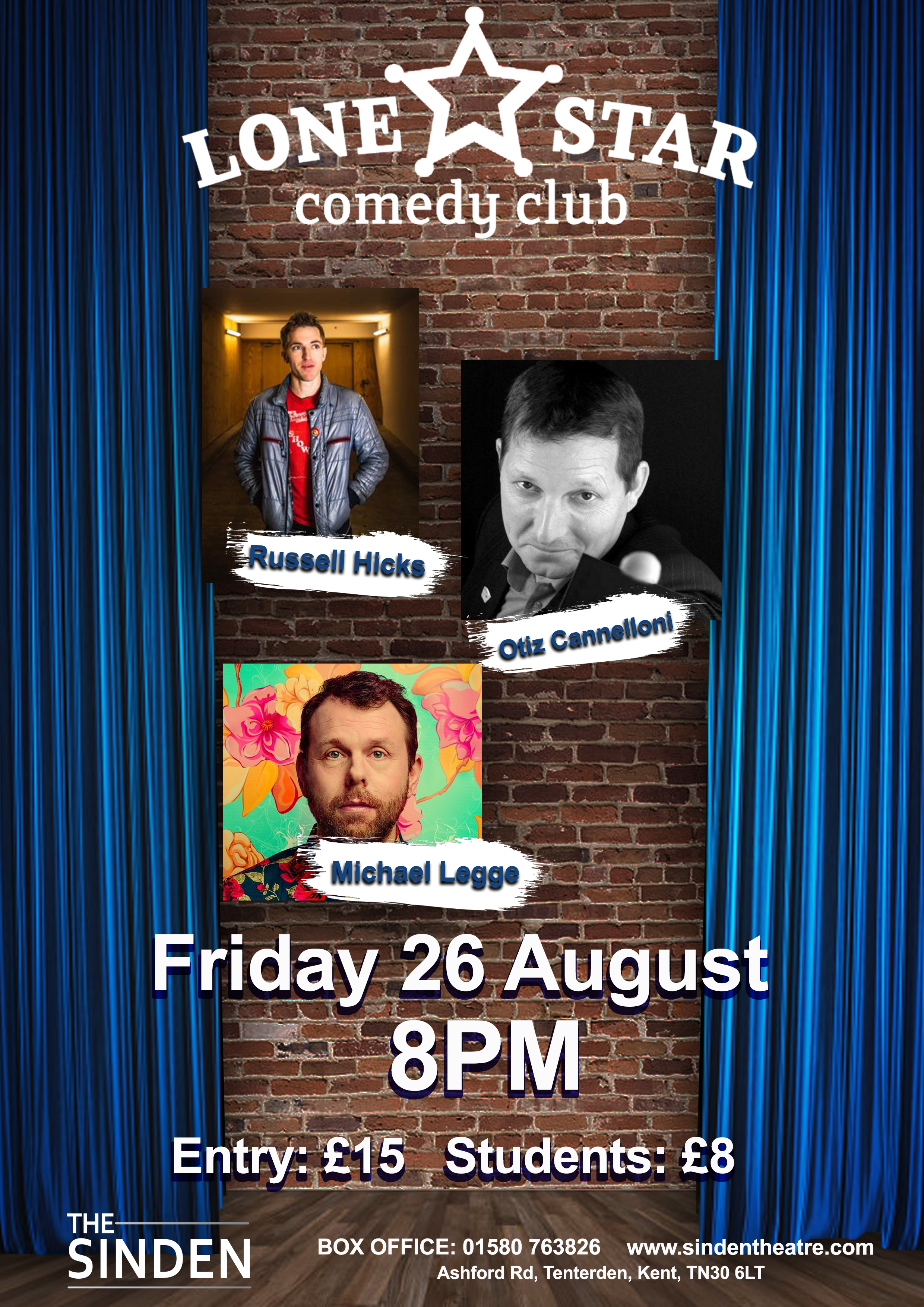 Our Lonestar Comedy Clubs recommence on August 26th 2022!
Russell Hicks
Anarchic, unbridled and unfiltered. Russell Hicks is a risk-taking comic whirlwind, captivating audiences everywhere with his razor-sharp wit.
From the moment he steps on stage crowds are hooked by his infectiously rebellious personality and unapologetic style as he delivers entirely original comedy content right there in front of your eyes.
Indisputably talented, there's no comic quite like Russell Hicks.
"Astonishing, astonishing and astonishing. He simply took the roof of the place leaving people talking about his act all night. Brilliant" Cheeky Monkey Comedy Club
Michael Legge
Michael Legge is a London-based Northern-Irish stand-up comedian and podcaster, who won a Chortle Award for his blog, and a Sony Silver Award for his podcast Do The Right Thing. He co-presented the Absolute Radio Sunday show with Dave Gorman.
He has performed several acclaimed solo shows at the Edinburgh Festival and comedy clubs across the world, including Australia, USA, Canada, Singapore, the Netherlands, Germany and Dubai.
"Without doubt, one of the best comperes and improvisers on the circuit." - Time Out London
"Top material, excellent delivery." - What's On"
Otiz Cannaloni
Otiz Cannelloni combines the illusion of magic and the wit of stand up to produce a hybrid comic creation. With a mind more suited to testing crash helmets, his performance fluctuates between sheer genius and downright stupidity. Just when you suspect he doesn't have a clue, Cannelloni removes all doubt.
When this man is on stage the dressing room empties, as the rest of the comics rush to watch and learn from his mistakes. It's taken years of practice to make something so simple look so difficult.
"Master of Mirth and Minimalist Magic …Delightful." TIME OUT
"A magical Wag. Bewitching." THE GUARDIAN
"Sheer hilarity that clearly no one wanted to see end." THE STAGE