Jack Rose Presents - A Night Of Music At The Sinden Theatre
Jack Rose Presents - A Night Of Music At The Sinden Theatre
Thursday 26th March 7:00pm
Thursday 26th March 7:00pm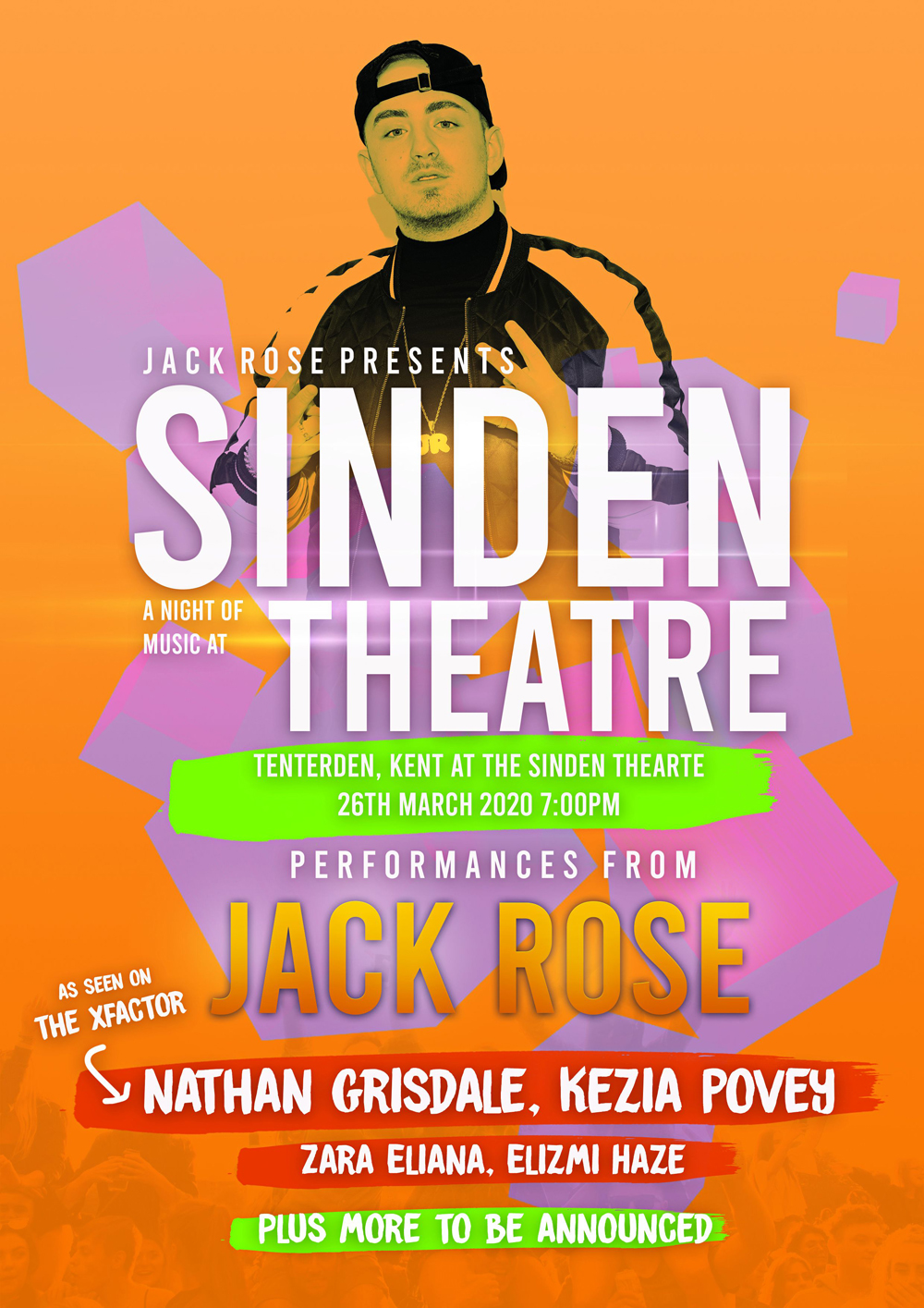 Jack Rose, Homewood school sixth former, presents and evening of music at the Sinden Theatre
Jack Rose aka JCK is an 18-year-old singer songwriter and TV presenter from Ashford. Jack has toured with the legendary Faith Evans on her UK tour, supported Tinchy Stryder, and regularly performs all over the UK.
The evening which which will be hosted by Jack sees performances from X Factors Nathan Grisdale, Elizmi Haze, Zara Eliana, Kezia Povey and of course Jack Rose himself plus a host of other acts who are yet to be announced.
All proceeds from the show will be donated to Cancer Research UK.